At Pinnacle,
we know that events need many things.
The question on your now mind is:
What kind of things are we talking about exactly?
Most events involve at least one rental order.
If you're hiring full-service caterers, there's a good chance they'll be renting things for your wedding, and if you're self-catering or using food-service only caterers, there's a good chance you may not have thought about it yet, but you'll end up wanting to place a rental order at some point in the planning process.
Most of the weddings we execute involve at least the following: tables, tablecloths, napkins, chairs, plates (often dinner, salad and dessert), forks, knives and glasses (water, wine, beer, etc.)
Other relatively common items might include decor items such as lighting, centrepieces, greenery, faux florals, card boxes, signage and more.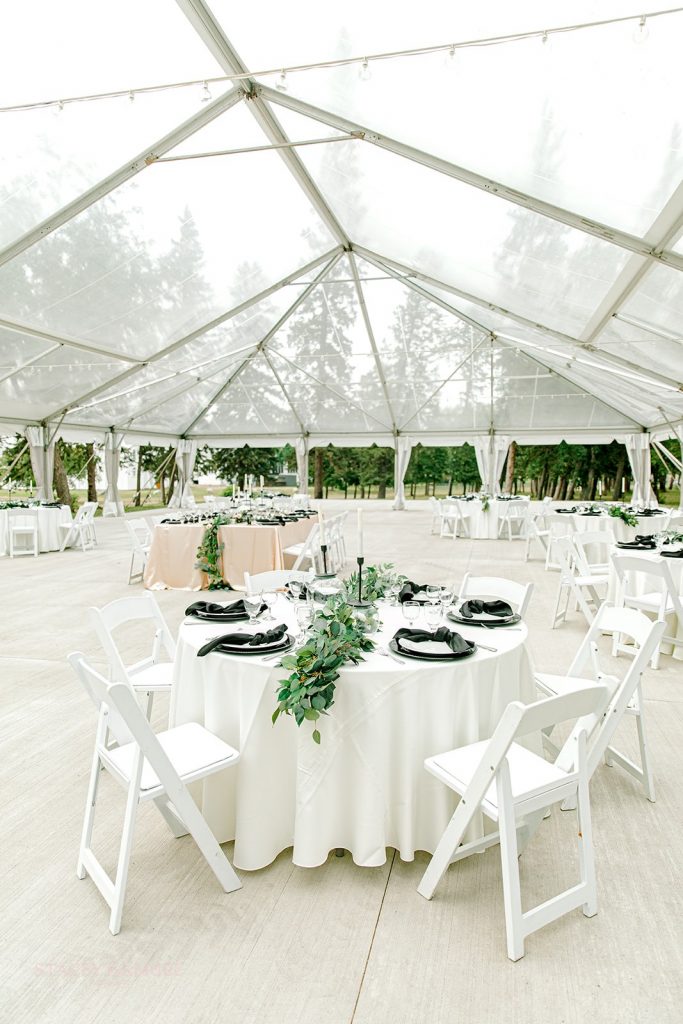 Some other general tips to note about rentals:
Have you ever wondered why most formal events feature floor-length tablecloths?
Standard event/rental tables aren't very attractive. Adding a floor-length tablecloth will cover them completely and bring a sense of style with it.
If you don't have someone washing racks of glassware throughout the event, you're going to need to order extra glasses (think three per guest).
Always order a dozen (12) extra plates, forks, knives and napkins.
It's best to be prepared for any accidents or you may have forgotten to include your vendors in your headcount.
If you're serving cake, don't forget about an extra set of plates and forks to serve it on.
If you're not sure exactly how many guests you're going to have (i.e. if you're placing your order before the RSVPs are in), put your initial rental order in for the full invite list.
You'll have up to 30 days before your event to change your order, which means if you need to drop a tablecloth or two, it's no problem. However, if you need to add two at the last minute – we may not have the colour of your choice.
Make sure to line-item read your rental order before the 2 weeks out mark. Double-check that you have everything on the order to ensure smooth sailing on the day of your event.
Need help getting started?