Party Professionals Decor Rentals has been acquired by Pinnacle Event Rentals
Pinnacle Event Rentals acquires Party Professionals Decor Rentals. All Rentals are now available at Pinnacle.
Enjoy all of your love for Party Professionals with Pinnacle; Including Table Cloth Rentals, Napkin Rentals, Linen Rentals, Votive Rentals, Candle Rentals, Floral Rentals, Greenery Rentals and more.
Pinnacle offers Decor Rental Consultation Services with our talented Event Specialists. Set-up Rental Delivery for less stress on your big day, and even include Rental Set-up on site!
Party Professionals Decor Rentals being procured by Pinnacle is the best! We can't wait to share our Decor Rentals and our event knowledge with you.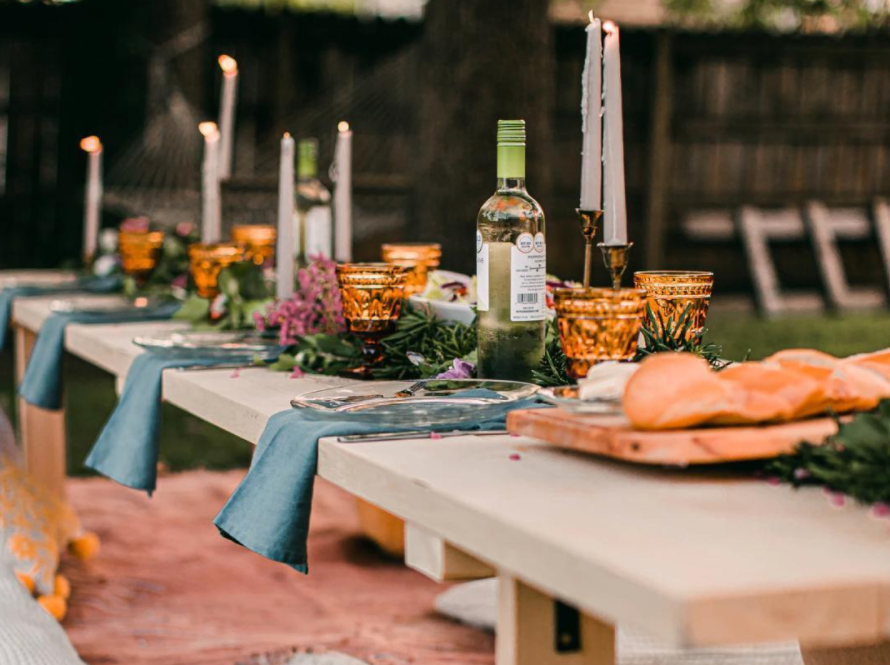 Although it is bittersweet, Pinnacle Event Rentals has purchased Party Professionals and we are adding their inventory to our list! We would like to say a big THANK YOU to Katrina & Sean for their incredible work and connection with our community – through events and everything they've done for the event industry in Westman!
Event Infrastructure, Build, and Design; These elements are comprised of any facilities and services that are required as part of your event. Before you make any final decisions, look carefully at what building blocks you will require and what is already in place. Think of things like Tents & Capacities, Tables, Chairs, Electricity, Car Parking, Changing and Toilet facilities, Waste Management, Catering, and more.
Prior to our crew's arrival, it is your responsibility to connect with the utility companies to identify and mark if there are any underground lines we need to be aware of (Please see section below on 'Call Before You Dig') – Our team will then build the tent, put up side walls, pack up and head out.
Pinnacle Event Rentals provides tents, tables, chairs, generators, portable toilets, linens and catering supplies, decor, experience, and complimentary event consultation.