SHOP TENTS
Tent prices include set up and tear down (of the tent itself). The rates listed do not include applicable taxes, delivery fees or other service set-up fees. All tents include removable side walls and require a clearance of 5′ on all sides to allow for rope pegs.
Looking for tables and chairs for your tent? We've got your back.
Check Out How We Can Help – Here
Prices + Size information are available for each item – just click on their image to read more.
Are you having a smaller gathering? Do you just need a tent for registration or something similar? Shop our smaller tents (20′ Wide).
Looking for more room? Our medium-sized tents are perfect for intimate weddings, outdoor dinners, craft fairs and more. Take a look at our medium tents (30′ Wide).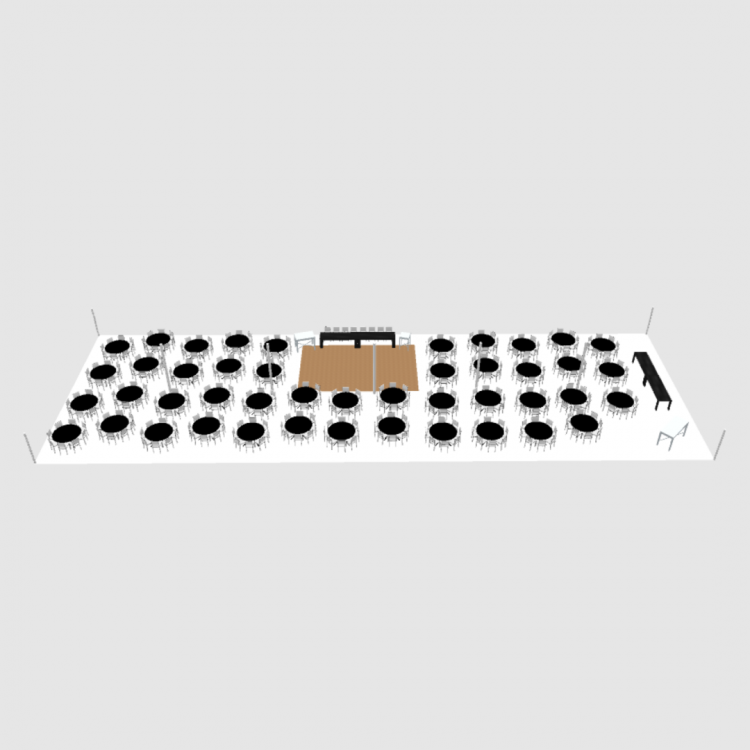 Need tons of space? Is the guest list as short as it's going to get? Check out our roomy large tent (40′ Wide).
What Size of Tent Should I Rent?
Need help getting started?