3 Different Ways to Set Your Head Table
#WisdomWednesday Post Written by Emma
May 26th, 2021
There are many different ways to set up your head table, which is great because you can make your table as intimate or inclusive as you want ✨
This Wisdom Wednesday, Emma shows you 3 different ways to set your head table with Rental Options that we have available at Pinnacle Event Rentals.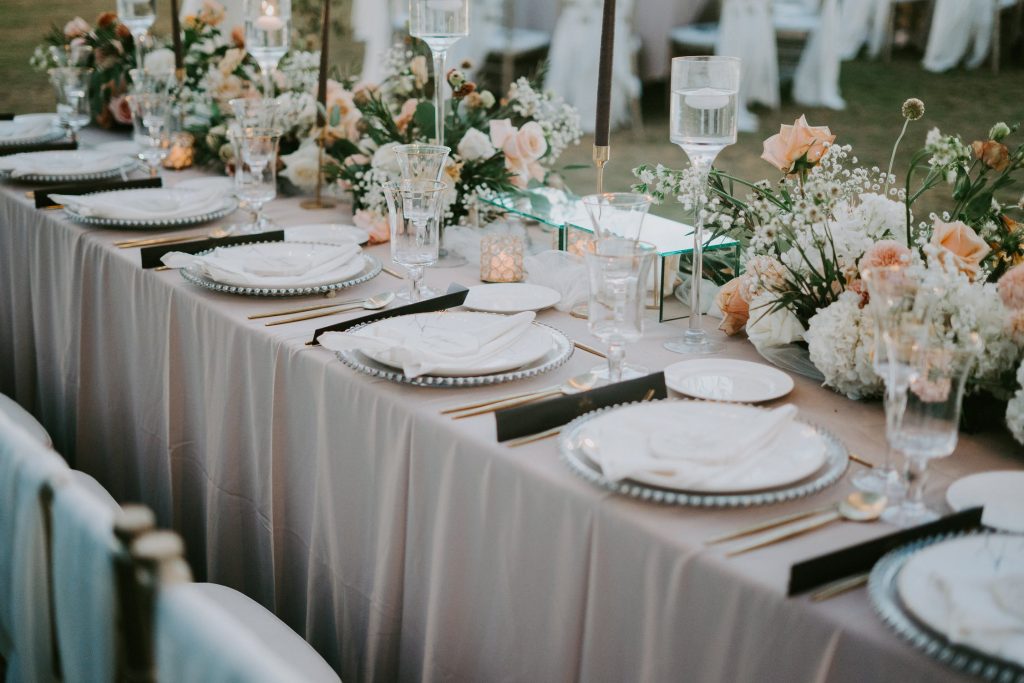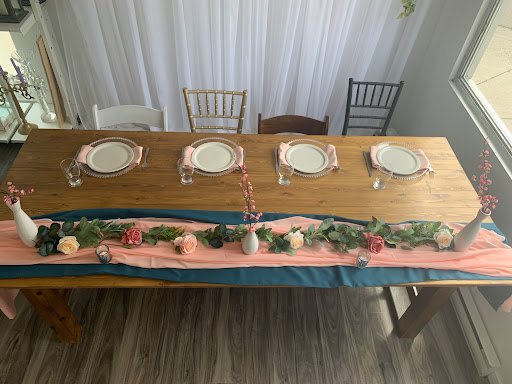 🥂 Traditional Head Table
This is a way to include your entire wedding party. Having your "people" sit right next to you while you enjoy your reception is an amazing feeling 💕 You get to watch over your guests and see all of the laughter and enjoyment across the entire room. The guests will get to see both the happy couple and some of their closest friends too!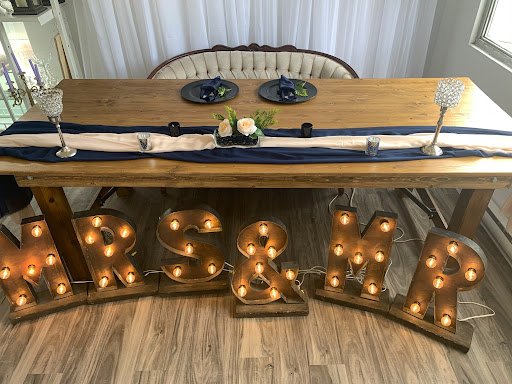 💘Sweetheart Head Table
This is a great way to enjoy your first moments together as a happy couple, side by side during your reception. This is an intimate way to set up your head table so the two of you can enjoy your first meal together!
👑 Kings Head Table
This is a super inclusive way to set up your head table. You can sit facing your wedding party or whomever you decide to seat at this table with you! This is a nice way to enjoy your meal and still be able to socialize amongst the table. You can also extend the table as long as you want to include as many people you'd like. This is a great option for small weddings and to have everyone sitting at one table!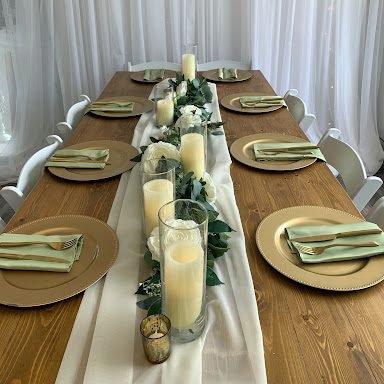 Pinnacle Event Rentals offers Round Table Rentals, Harvest Table Rentals, Charger Plate Rentals, Linen Rentals (Napkin Rentals, Tablecloth Rentals, etc.), Dinnerware Rentals and more!
Ask our consultants what we offer.
Have questions, comments, suggestions?
Drop a comment down below, send us a DM, even send us some pins!
We'd also LOVE to see some of your DIY Decor Rental masterpieces!
Follow us on Pinterest for Wedding + Event Inspiration

All blog posts are written with love by Team Pinnacle.