#WisdomWednesday Post Written by Jess
May 5th, 2021
This Wisdom Wednesday, Jess shares some tips on How to Cut Wedding Costs.
A wedding can be VERY heavy on the wallet, but our team is here to help you spend your budget, and nothing more.
Jess outlines 5 ways to cut wedding costs from mixing real + artificial floral decor to DIY: Decorate It yourself tips.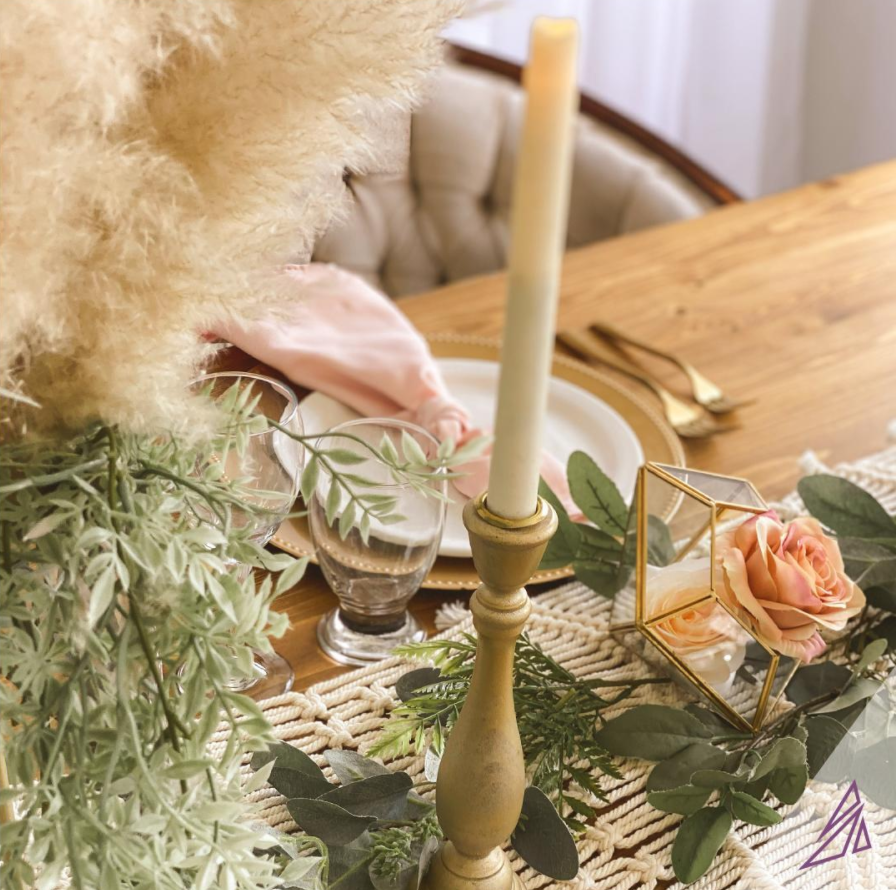 ✨ Mix Real + Artificial Greenery
One of the most expensive items you'll have is your greenery and flowers. The smell and look of real flowers are no doubt amazing – but the cost can add up, especially if you want florals for your ceremony, on centrepieces, your backdrop, guestbook tables, and head table. This cost can greatly be reduced by mixing artificial and real greenery. Using artificial greenery for larger pieces, such as your backdrop, allows your budget to make room for real greenery where you want it the most, like for bridal bouquets.
✨ Explore What Your Venues Offer in Their Pricing
A lot of venues offer packages or include basic event infrastructure in their prices, such as tables, chairs, and staging. Utilizing these included items will save you a lot of money in the long run. If you don't like the chairs, use chair covers to transform them instead of renting an entirely different chair for a higher price.
✨ Ask Your Decorator or Event Planner
Your event specialists want to help you and work with you! If you're looking for ways to cut costs, talk to them to see their recommendations. They work in the event industry every day and may have some ideas for you that you haven't thought of yet!
✨ DIY
Decorate It Yourself
There are tons of smaller do-it-yourself options that can help you save money! Whether it is gift bags for your guest favours, signs for your candy bar, or table numbers, DIY gives you opportunity to lower some of your decor costs.
✨ Set up what you can yourself
If you have access to your event venue early enough, you can cut out set-up fees by setting up your event decor yourself! Talk to your venue or decorators to see what items have set-up included in the rental price and what you can set up yourself at no extra cost.
Looking to cut your wedding costs? Book a consultation with one of our Event Specialists and we'll help you figure out what the right decor budget is for you and how we can make your special day stress-free.
Have questions, comments, suggestions?
Drop a comment down below, send us a DM, even send us some pins!
We'd also LOVE to see some of your DIY Decor Rental masterpieces!
Follow us on Pinterest for Wedding + Event Inspiration

All blog posts are written with love by Team Pinnacle.